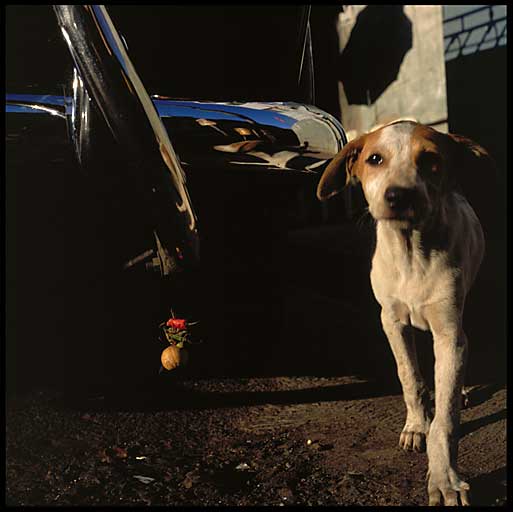 Woke up early this morning, before the alarm went off. The sky outside my window was light blue with streaks of pink, it had such a fresh look to it. While I was still adjusting my eyes to the sight outside I felt a nudge on my back. Palu put his head under my arms and started purring..nice way to wake up. I went down, set up coffee, fed the cats and then stepped out into the balcony. It was cool and crisp outside. I looked at the pink tipped mountains in the distance and took a deep breath. The wind suddenly picked up and whipped my hair around my face..it always surprises me when that happens, when a sudden gust comes out of nowhere and assails me...
I sat down to work on section 5 of the film at 7:30 as planned and said to myself, let me just check my mail..and then of course I had to just visit my blog and some favorites..Man time flies quicly when you're reading other people's blogs, especially when you go to links of others, to others, before i knew it..an hour had passed. so ofcourse i decided to post an entry to have something concrete to show of my time.
When I read blogs of young people in India of their friends, their vacations to Goa or Uttarkashi or the koels out their windows or rickshaws, I feel like my heart will burst. It reminds me of too much of the lack of life I feel here. What I would give to look out of my window and see a gulmohur tree under which a smartly dressed child with wet neatly combed hair with a heavy yellow school bag stands and waits for his school bus, while a crow hops sideways to an abandoned piece of bread while a man on the street lights a beedi and another one feeds a brown dog a glucose biscuit. All the while a man is pushing his cart of peru to his daily spot under the tree. I miss India so much. Most times its easier to not go there at all in my mind...but at the same time I scour the internet for Indian writing to sort of pick at a scab...There is such a sad joy in reading a blog by someone in Bombay...It makes me miss having friends I can relate to at such a natural level. I know what they mean when they say things, I can see it. I crave that sense of comfort and ownership.